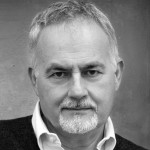 Furio Zanasi was born in Rome. He has sung with conductors including Renè Jacobs, Jordi Savall, Alan Curtis, Rinaldo Alessandrini ,Gabriel Garrido, Alessandro De Marchi, Ottavio Dantone, Andrea Marcon, Ivor Bolton, Philippe Herrewege, Diego Fasolis, Maurizio Pollini, Reinhard Goebel, Thomas Hengelbrock, Riccardo Chailly, etc
He has appeared at the world's leading music festivals and has sung in major concert hall (Accademia Santa Cecilia, Accademia Filarmonica Romana, Accademia Chigiana, Settembre Musica Torino, Festival Monteverdi Cremona, Amsterdam Concertgebouw, Auditoriums of Barcelona, Bilbao, San Sebastian and Madrid, Salzburg Festspiele, Folle Journèe Nantes, Innsbruck Festspiele, Feldkirch Festival, Festival of Edinburgh, Citè de la Musique Paris, London Lufthansa Festival, Festival de Beaune, Festival de Ambronay, Konzerthaus Wien, Berkeley Festival, Utrecht, Versailles, Bruges, Antwerpen, Bozar, Arsenal de Metz, Zürich Konzerthaus, Gulbenkian Lisboa , Berkeley, Bellas Artes Mexico, Carnegie Hall, Tokio Kioi Hall, Australia, etc).
He has also performed in Opera Theater including Opera di Roma, Bellini di Catania , Nuovo di Spoleto, Ponchielli Cremona, Grande Brescia, Sociale Como, Petruzzelli Bari , Comunale Ferrara, Alighieri Ravenna, Fraschini Pavia, Reggio Emilia, Massimo di Palermo, Messina, Dresder Semper Oper, Liceu di Barcelona, Zarzuela de Madrid, Theater Basel, La Fenice, Regio Torino, San Carlo di Napoli, Staatsoper Muenchen, Festspielhaus Baden-Baden, Opera de Lyon, Opera Garnier, Hannover, Opera de Bordeaux, La Monnaie,Theatre de Caen, Luxembourg, Lincoln Center, Teatro Colon B.Aires, Teatro La Scala, Norske Opera Oslo, Vlaamse Opera, etc.
Mr. Zanasi also records regulary, and can be heard on the Nuova Era, Symphonia, Stradivarius, Divox, Arts, Bongiovanni, Accord, Classico, Naxos, Chandos, Amadeus, K617, Opus 111, Virgin, Aliavox, Zig Zag, Naive e Harmonia Mundi. and many others.